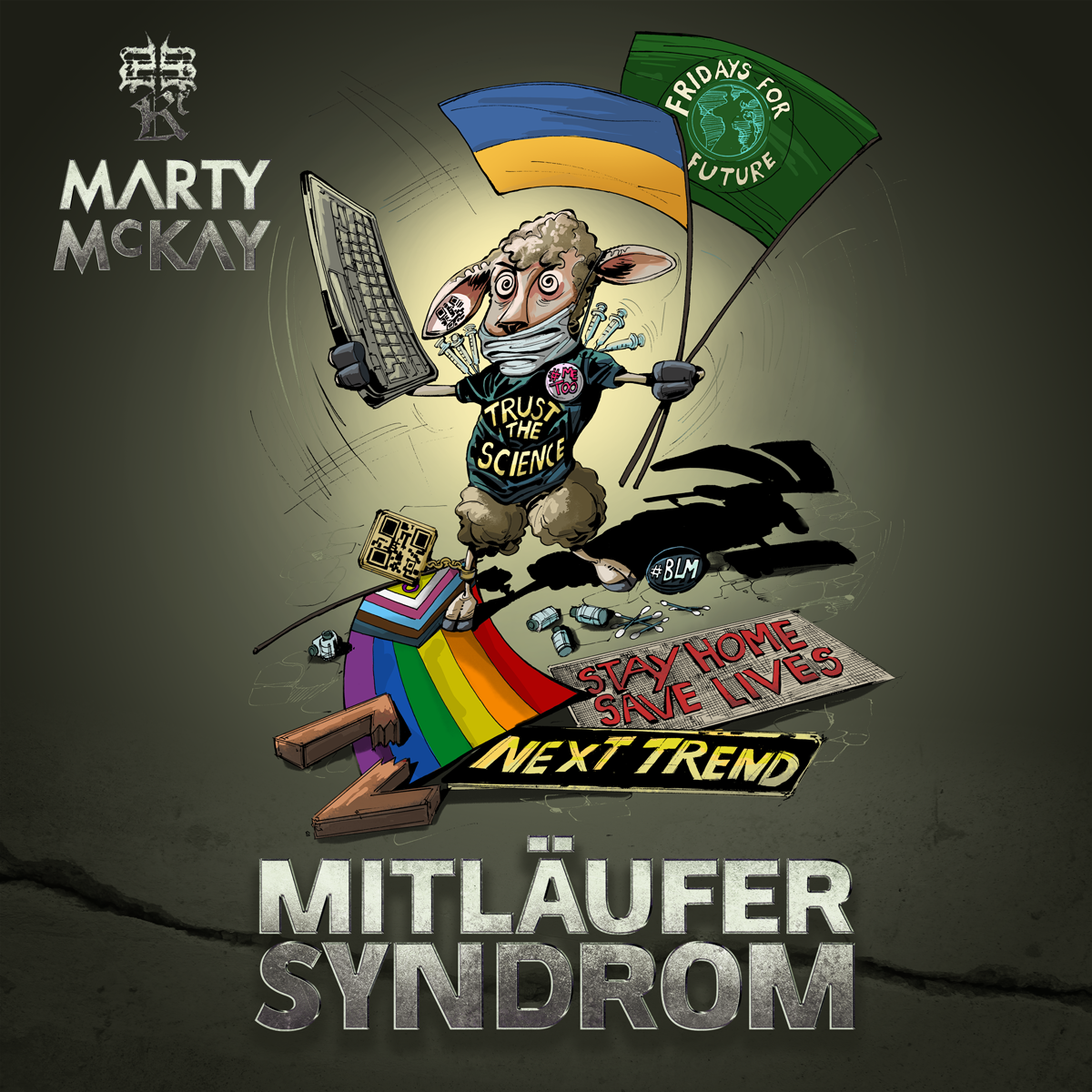 April 22, 2022 9:07 am
Meine neue Single MITLÄUFER SYNDROM wurde heute soeben veröffentlicht. Anlass und Inspiration sind die aktuellen Zeiten und wie steuerbar die Massen durch die Medien sind.
I just released a new Swizz single. No worries, I'm going to release the first songs of my upcoming album (in EN) pretty soon.
Categorised in: News
This post was written by Marty McKay